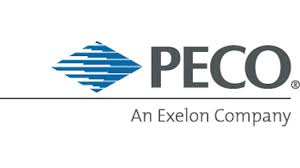 Philadelphia, PA– The Cheyney Foundation is pleased to announce that it has received $25,000 from PECO to support science, technology, engineering and mathematics (STEM) students at Cheyney University of Pennsylvania.
The grant will be used to provide incoming freshmen and current Cheyney students enrolled in the STEM field with scholarships to help alleviate financial barriers. These financial barriers often deter students from reaching their academic and professional goals, and derail them from completing their degree programs.
Local and federal initiatives have developed as a result of the demand to increase access to high-quality STEM educational experiences. Many of these initiatives aim to increase access to STEM through programming and co-curricular activities, particularly geared towards students of color and women,  who have traditionally been absent from these professions.
The mission of the Cheyney Foundation is to fundraise, promote and support academic excellence, innovation and sustainability of Cheyney University. Established in 1971, the Cheyney Foundation has been committed to supporting Cheyney University and has awarded over $500,000 in student scholarships and resources over the past 5 years.