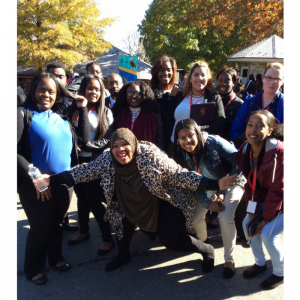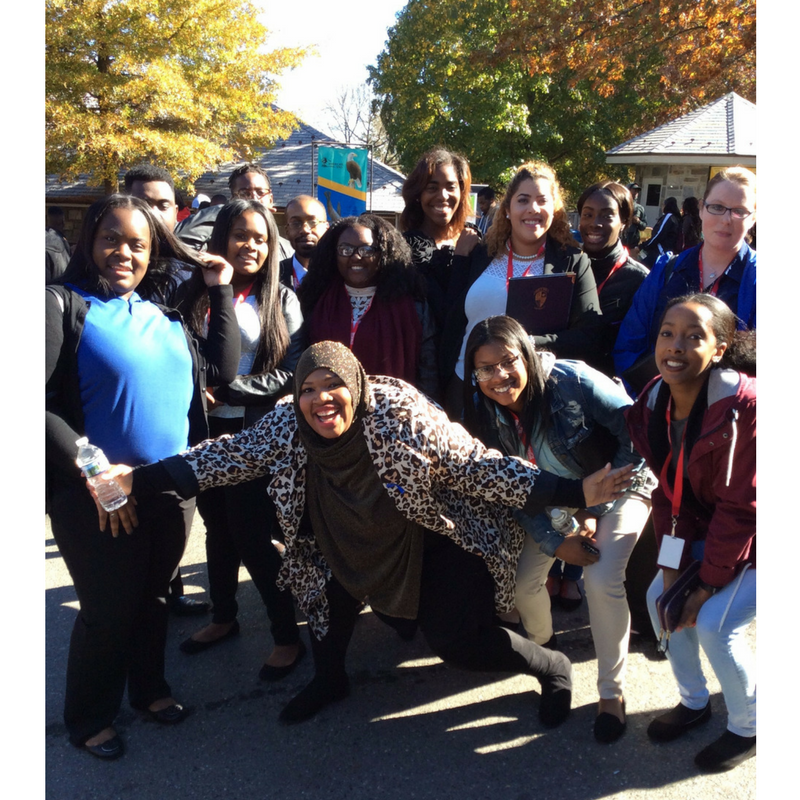 Philadelphia, PA–November 17, 2016:  Eleven students packed their bags on November 9th and headed to meet corporate executives in Washington D.C. at the HBCU Career Development Marketplace (CDM).
The two day conference provided 225 students from historically black colleges and universities an opportunity to interact with major corporations, engage with other students from institutions around the nation and gain valuable skills on preparing for life after college. Some of exhibitors included Coca Cola, Environmental Protection Agency (EPA), Home Depot, Amtrak and USPS. These students also had the opportunity to discuss their career goals with HBCU alumni, and learn more about different career pathways. With 20 speakers in attendance, students were able to hear a range of narratives on how to achieve career success with a degree from a minority serving institution.
"This conference provided me with so much information and insight on how to prepare myself for success in the future. I really enjoyed networking with other HBCU students as well as professionals. I hope that I will be able to participate in this event next year!" said Cheyney University sophomore Cara Fantini
The conference is in it's ninth year and was founded by Tariq Shane, a scholar  who sought to supplement the education of students at HBCU's by creating a forum that focused on career readiness as well as professional development. The CDM consists of three components: workshops, town halls and the career marketplace (similar to a career fair). These components provide a unique experience for students; one that encourages inquiries, promotes self discovery and allows a safe space to forge professional relationships.
The students left November 11th with an experience that they will hold dear and skills that will make them prepared to confidently pursue their professional goals.
Cheyney University junior Ainje Hines reflects on her experience and the highlight of attending the event, "The conference was about getting college students like myself ready for different aspects of learning how to get a job, learning how to be an entrepreneur, and how to ace an interview. Also, it was a chance for other students from HBCUs to get a chance to meet each other and network."
The mission of the Cheyney Foundation is to fundraise, promote and support academic excellence, innovation and sustainability of Cheyney University. Established in 1971, the Cheyney Foundation has been committed to supporting Cheyney University and has awarded over $500,000 in student scholarships and resources over the past 8 years.
For more information on the HBCU Career Development Marketplace, click here.