Cheyney University of Pennsylvania, an Internationally Recognized All-Steinway School, and Washington International Piano Arts Council (WIPAC) in cooperation with PanAmerican-PanAfrican Association (PAPA) proudly present, "A Tribute to Dr. Robert Pritchard" on Saturday, April 18, 2015.
You are invited to join us for an evening of Arts & Culture in Marian Anderson Music Center located at Cheyney University of Pennsylvania's main campus in Cheyney, Pennsylvania.
Featuring a Cheyney student art exhibit, donor reception, and piano concert, this is guaranteed to be an evening to remember! The piano concert is free and open to the public. We kindly ask that supporters of The Arts consider donating $10.00 or more to support the Cheyney University of Pennsylvania Fine Arts Degree Program which includes Fine Arts, Theatre, and Music. All proceeds from this event will benefit the Fine Arts Degree Program and the students it serves. Click here to learn more about the Fine Arts Degree Program at Cheyney University.
Event Information
"88 Keys" Student Art Exhibit and Reception
5:00 – 6:30 PM
Piano Concert
7:00 – 8:00 PM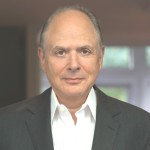 FEATURING
Pianist Michael Slavin
First Place Winner
The 2014 Festival of Music and the
12th Washington International Piano Artists Competition, of New York, NY
AND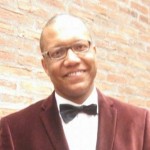 Pianist Henri Delbeau
First Place Winner
The 2005 Festival of Music and the
3rd Washington International Piano Artists Competition, of New York, NY
Black & White Dress Theme
FREE & Open to the Public
CHEYNEY UNIVERSITY OF PENNSYLVANIA
Marian Anderson Music Center
1837 University Circle
Cheyney, PA 19319
Click here to download the event flyer.
Contact Information:
Professor Marietta Dantonio-Madsen
Fine Arts, Design and Liberal Studies Department Chair
Cheyney University of Pennsylvania
Call: (610) 399-2285
Mrs. Althea Harris '68
Board Member
The Cheyney Foundation
Support the Fine Arts
Donations made during this event will benefit the Cheyney University Fine Arts Degree Program. If you would like to support the Fine Arts, please consider making a donation in the amount of $10.00 or more.
You can make checks payable to The Cheyney Foundation and write "Fine Arts Program" in the memo line. Please mail your payment to The Cheyney Foundation, PO Box 1569, Medford, NJ 08055.
The Cheyney Foundation is a federally recognized 501(c)(3) nonprofit organization. All charitable donations are tax deductible as mandated by law. The official registration and financial information of The Cheyney Foundation may be obtained from the Pennsylvania Department of State by calling toll free, within Pennsylvania, 1-800-732-0999. Registration does not imply endorsement.
About Dr. Robert Starling Pritchard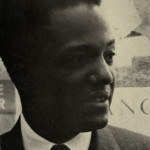 Dr. Robert Pritchard is the first African American pianist playing Western classical music ever commercially recorded and published. Pritchard was classically trained by renowned master pianists, including Carl Friedberg, Robert Goldsand, and Arturo Michelangeli; he later unfolded a distinguished career as a concert pianist on several continents. Dr. Pritchard also founded the PanAmerican-PanAfrican Association (PAPA) with the goal "to promote, encourage and foster better understanding and good will among and between peoples of the United States, the Americas, Africa, Asia and the Middle East."
Read more of Dr. Robert Pritchard's bio on the Smithsonian's website by clicking here.