A Message from Our President
Hello and welcome to The Cheyney Foundation. We are thrilled that you came to visit us and we invite you to explore our website to learn more about our work and how together we can continue to support the students, faculty, and institution of Cheyney University. I am proud to serve as the President of the Foundation.
We are proud of the many accomplishments that we have had over the years and here are just a few of our highlights:
Awarded over $300,000 in scholarships to the students of Cheyney University
Invested in the only Aquaponics department in the state to inspire and encourage students to study urban farming
Provided equipment and materials to the Fine Arts, Design and Liberal Studies (FADLS) Department to support student creative expression
Cheyney University is the first Historically Black College in the nation and I am proud to serve as the President of the Foundation.
In order to continue to support the University, we invite all of our stakeholders and future stakeholders to be a part of the incredible history and academic enrichment of Cheyney University. We encourage your partnership, in order to create long-term sustainable programs, and partnerships for our students and for future generations.
Thank you for your time, interest and potential partnership with The Cheyney Foundation. Together, we can bring transformative change and impact not only to Pennsylvania, to the nation and world at large.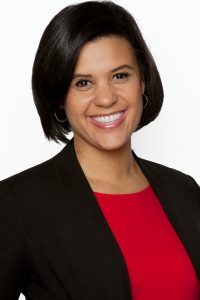 Chantelle Fitzgerald, President/CEO
Chantelle Fitzgerald has over 12 years of experience in business development, marketing, fundraising, strategic planning, and operations/program management.  Read more here..
Brandy Jones, Executive Assistant to the President
Brandy Jones is a recent graduate of The University of Rhode Island. Brandy has worked in various positions in the nonprofit sector and her experience brough her to work for the Cheyney Foundation.
Cheyney Foundation Board of Directors
The Cheyney Foundation Board of Directors is a governing board with legal and fiduciary responsibilities to the organization. Read more here...